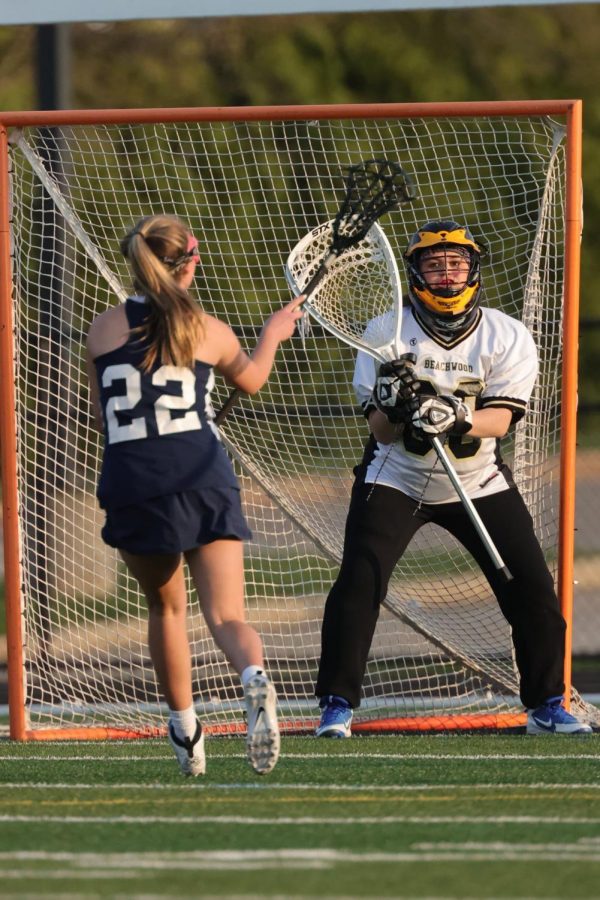 Mark Pogany / Lifetouch
New head coach Andy Piczer with assistant coaches Laura Gooding and Chris Buchanan brought new expectations and a positive outlook.
"The new coaches have been amazing and know exactly what our team needs," team captain Sema Altawan said. "Their knowledge and advice is awesome and just as people, they are really nice and easy to work with."
I think they will definitely help our team a ton in the long run," she added.
The coaches have focused much more on skill-building.
"At the beginning of the season, we practiced a lot of the basics, like catching and throwing the ball, because a lot of the girls are new and have never played before," midfielder Ingrid Maier said. "As the season progressed, we have moved on to practicing more advanced drills."
"Now, we scrimmage a lot, play one-on-one and do drills that involve running and catching the ball," Maier added.
"In practice we do a lot of drills, and we try to do new drills and different ways to shoot on me," said junior Leah Yakubov, the team's goalie. "We work on our endurance, our shots, and defense and offense."  
"Mainly I'm with my Coach Gooden, a great goalie coach, who has taught me a lot," Yakubov added. 
Practices also picked up in intensity.
"During sprints at practice, one of our coaches gives us a few chances to hit the post of the lacrosse goal, and if we hit it, we stop doing sprints early," Altawan said. "It makes the running more bearable." 
The focus on practice was important since the team faced particular challenges this year.
"At the beginning it was a bit of a struggle because last year's new players were basically new players this year, plus the actual new players," Junior Shari Spiegel said. "This just resulted in more work for everyone. The season getting cut short made people want to get back what they lost. They want more wins and are more determined" 
Players have felt a change in the culture as well. 
"We seem more motivated and it seems like a lot of the girls are taking the sport more seriously than previous years," Maier said.
"This season is really different from past seasons because we're really coming together as a team and trying to make up the lost time from last year," senior Tal Rothberg said. "[The coaches have] made a super different atmosphere on the team, in a really good way."
"After missing out on last year's season, everyone wants to make the best out of this one," Altawan said.