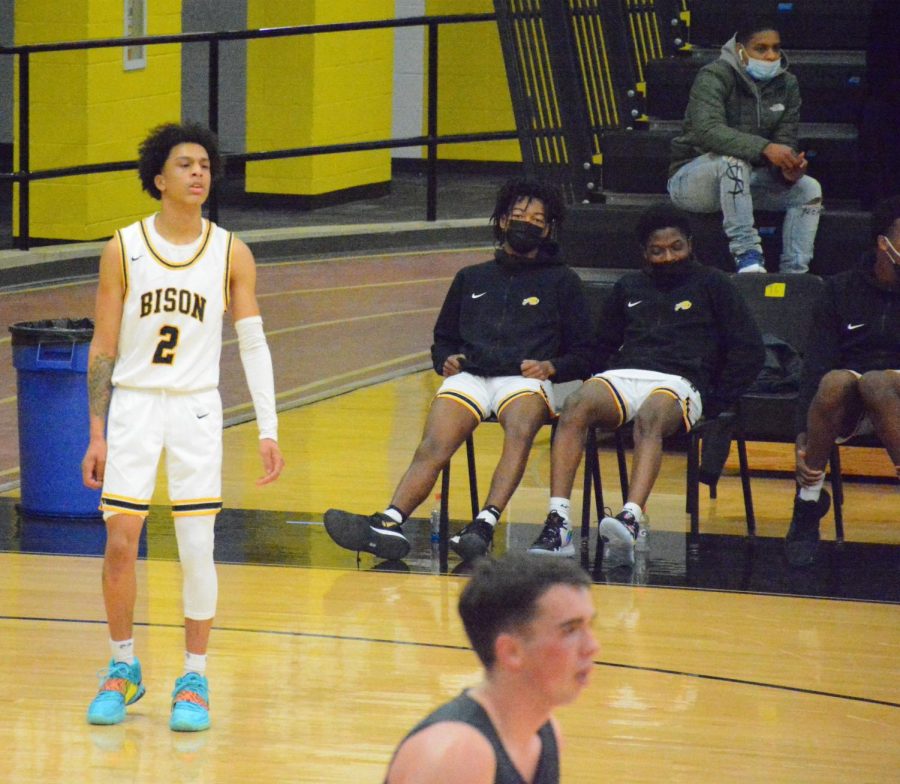 Noah Weiskopf
The Bison boys basketball team lost in a thriller to Waynedale High School on March 2 by a questionable foul call that ended their playoff run. 
Senior Maurice Jones is now looking to the future, having officially committed to Heidelberg University on Feb. 5.
"My family and I thought it was the best decision for us," he said.
The 5'9 guard had several other college basketball offers on the table. Some of those schools included Notre Dame, Marietta and Ohio Wesleyan. However, Heidelberg stuck out from the beginning as they were the first team to reach out to Jones and his family. 
"Ultimately, [Heidelberg] definitely showed the most love towards my family, not only myself," he said.
Jones feels the biggest key to his high school basketball success was staying in the gym. He got as many shots up as possible whenever he was able to. 
Jones has set ambitious goals for his time at Heidelberg. 
He wants to change the culture at Heidelberg, but he also wants to advance his academic career. He is prioritizing his grades. 
"Education is so important and will lead to success in my future," he said.
"I really just want to be my best self and reach my potential on and off of the court," he added. "I want to help shape them into a winning culture so they are a well-respected [basketball] program when I leave."