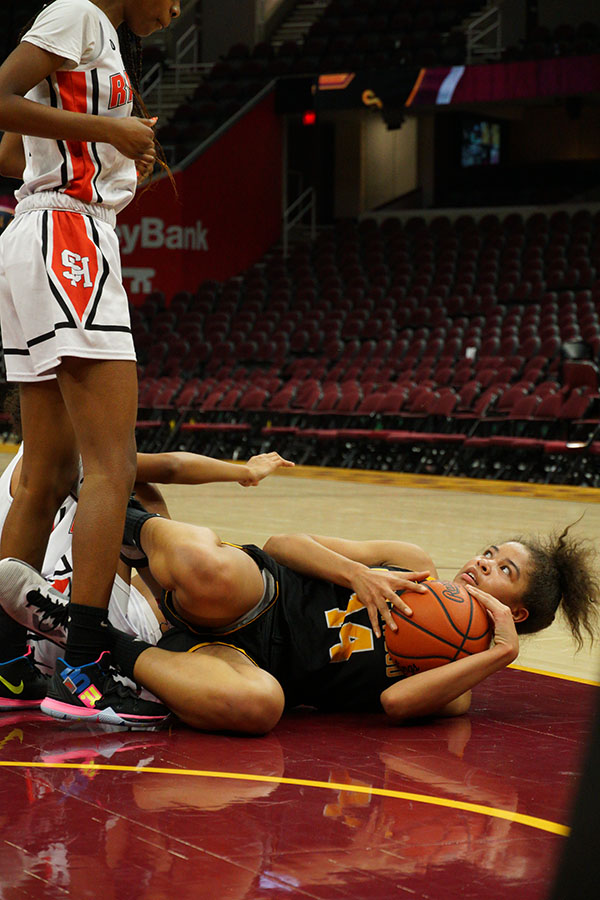 Matthew Keyerleber
There's a lot of talented potential on this young team, consisting of seven freshmen, one sophomore, two juniors and three seniors. 
Senior Captain Cimone Jackson is hopeful about the rest of the season.
 "We just have to work hard on defense and communicate on and off the court," she said.
Junior Captain Guard Madison Prince leads the team in scoring with an average of 15.5 points per game, 1.5 assists per game and 2.1 steals per game. 
Sophomore Center Sarah Brown leads the team in rebounds with an average of 16.1 per game and and 1.5 blocks per game. 
"We are coming together and have gotten closer this season," Brown said. "We are getting better just by playing games, and playing competitive schools." 
At publication the Lady Bison are 7-12. They face Hawken on Saturday, Feb. 8 at 2:30.
Photos from Jan. 20 game against Shaker Heights at Rocket Mortgage Fieldhouse.