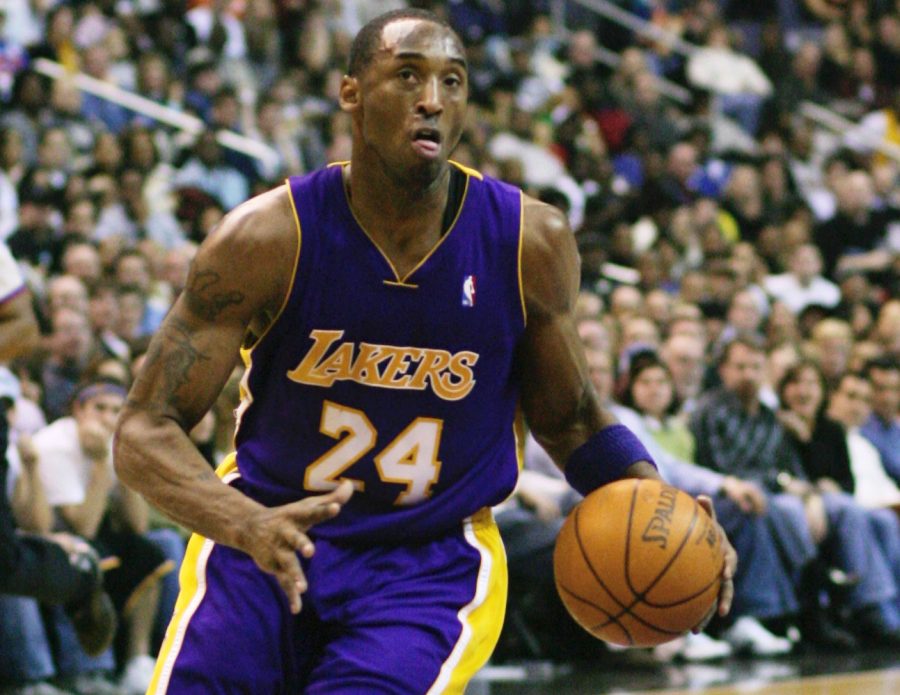 Keith Allison via Wikimedia Commons
On Sunday, Jan. 26, retired L.A. Lakers All-Star Kobe Bryant's private helicopter went down in Calabasas, California due to heavy fog.
The crash resulted in the deaths of Bryant, his daughter Gianna 'Gigi' and seven others. 
The shockwaves from the crash went way beyond basketball fans, as Twitter went into a frenzy with "Kobe" trending within minutes of TMZ reporting the tragic news. 
The shock was felt here at BHS as well.
Junior Andrew Baker described how he felt upon hearing of the tragic loss.  
"My heart kind of sank," he said. "I thought there was no way it was true."
"I understand what he meant to the game of basketball and fans around the league," he said. 
Bryant was all about the "mamba mentality." Baker described the mamba mentality: 
"You can always work harder, and a strong work ethic is the most important tool in order to be successful."
Junior Maurice Jones described Bryant's impact.
"[He] touched everybody's life in some way," he said.
"He was an inspiration not only for basketball but also as a person," Jones added. 
Junior Ben Desatnik explained his immediate reaction as "shocked" and "heartbreaking." 
"[Bryant] was a mentor for so many people," he said. 
"He was just an example of how to play and succeed in the NBA. He was just a role model of hard work and dedication," Desatnik added. 
Sophomore Jake Muencz commented on Bryant's commitment to the L.A. Lakers, a team he played with for his entire career.
"I was shocked," he said. "He [demonstrated] what a loyal person should be."  
Kobe had an impact on millions of lives around the world. The world will never forget numbers 8 and 24.