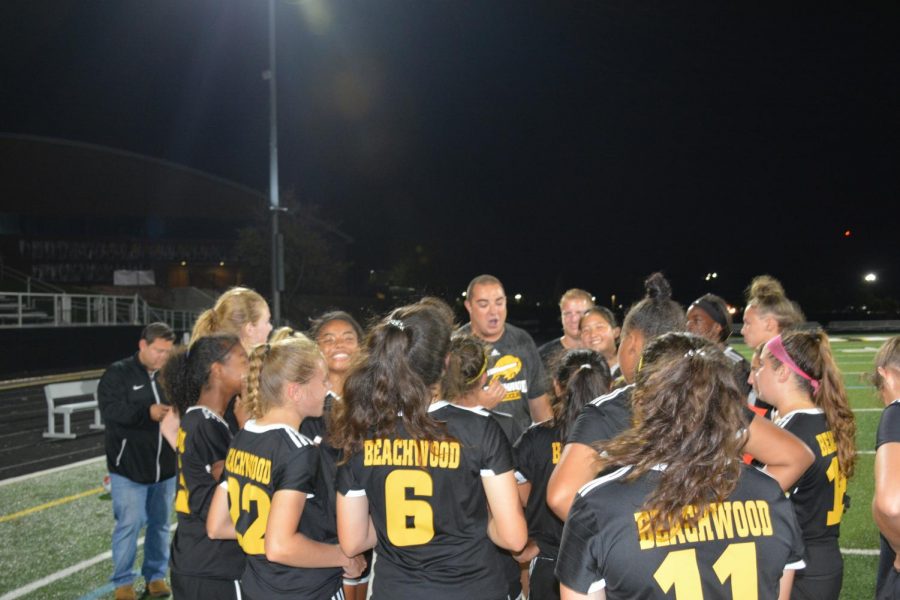 The 2018 season was one to remember for the girls varsity soccer team.
The Lady Bison finished with a 15-4 record and were crowned sectional champions after a tough playoff run, ending with a loss to Kirtland on Oct. 22 at the Div. III district semifinal.
Head coach Jonathan Kostoff says this season was one of the greatest accomplishments of his life.
"It was a dream beyond my wildest imagination," he said.
Kostoff, who served as boys middle school coach for two years, took on a new challenge this season. The transition did not phase him.
In his first season as head coach for the girls varsity team, Kostoff took a five-win team from the 2017 season and tripled their victories.
Compared to last year's team, the Lady Bison this year have looked better all around.
They have quickly turned into one of the most feared teams in the area due to their depth.
Kostoff explains how the team has improved from last year.
"They lacked the belief in themselves and their teammates that they could compete against the area's best," he said.
"We have a mindset now that we are a program that teams either fear playing or will soon fear playing," he said.
Confidence was a big question for the Lady Bison entering this season, as they had just two returning seniors.
However, the team has quieted doubters with their resilience.
This was partly due to the team's 10 underclassman, who were responsible for 73 of the team's 76 regular-season goals.
Freshmen Sydney Sarver and Romi Roth were two of the team's top scorers.
Kostoff did not realize the important role that the underclassmen would play throughout the season.
"I knew we had a talented group of juniors at the varsity level, all of whom started this season, but I did not realize how impactful our freshman class would be," he said.
Senior captain Haleigh McPhillips helped lead the underclassmen throughout the season.
McPhillips says she was really proud to be part of a record-breaking team
"I'm really lucky that I was able to be their leader," she said.
McPhillips is pleased with the way the team came together to support one another this season.
"This group of girls has only been playing together since June, and for us to bring it all together in such a short amount of time is really awesome," she said.
The Lady Bison will look very similar next season.
The 2019 season promises to be another record-breaker, as the team has 15 returning varsity players, 10 of whom are starters.