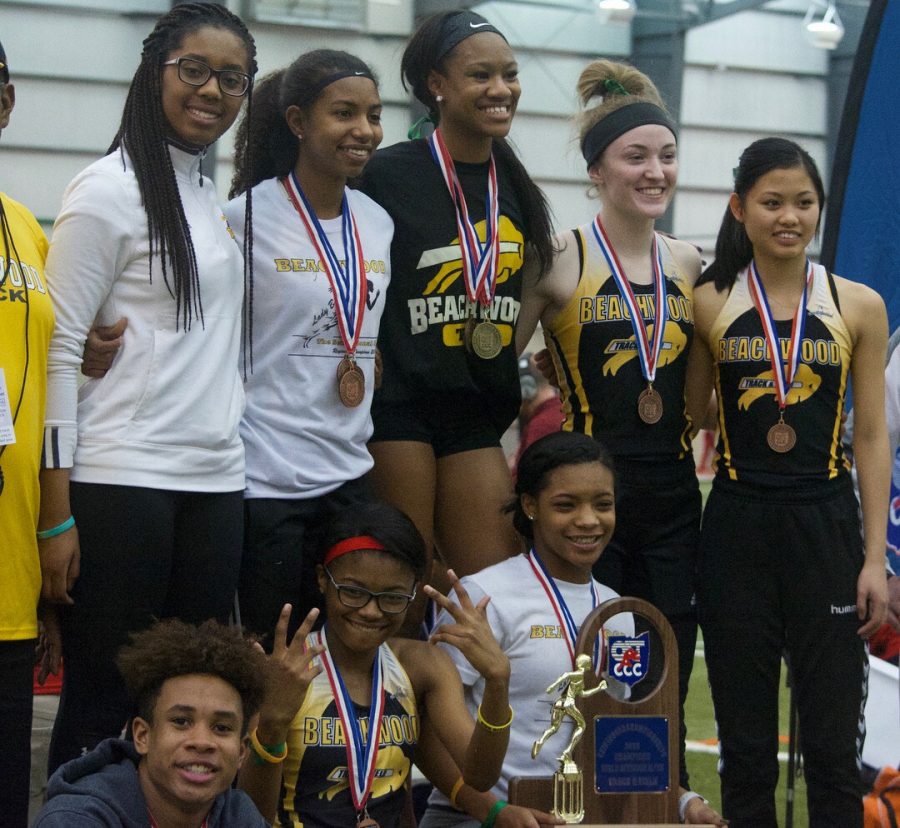 The BHS indoor track team came up victorious for the second year in a row at the State Tournament on March 3 in Geneva.
Senior Caption Mia Knight, who had already won at least 15 state medals from both indoor and outdoor state tournaments prior to this year's state meet, brought home another handful of medals.
"This year, a lot of eyes were on us because of how well we have been performing, so it has definitely been important to try to stay consistent and make sure we are still working hard," Knight said.
Many athletes contributed to the team's victory.
Knight finished first in both the 60 meter dash and the 200 meter dash.
The 4×200 team won third place. Seniors Cayla Jeff and Mia Knight, along with sophomore Ashley Perryman and junior Ashaunti Griffin helped seal this particular victory for the team.
Additionally, the 4×400 team of Griffin, Perryman and Jeff along with junior Heidi Maier took fourth place.
Perryman placed seventh in the long jump; Alexander tied for sixth in the high jump and placed sixth in the triple jump; and Langston Gaines-Smith placed in the 400.
"We knew the sophomores are a lot stronger than they were as freshmen," Knight said.
"We worked really hard, and it came down to the last event," Perryman said.
Alexander was confident going in to this year's state tournament.
"Last year we didn't know that winning states was a possibility for us," she said. "This year we went into the season knowing that we had a really good chance at going back to states."
Knight says that the biggest difference from this year compared to last year is the absence of former teammate Abby Bendis, a junior who passed away just a few months ago.
"This year has been hard for us," Knight said. "She was such a core valued member of the team."
For Knight, the best part about being on the track team is "having another family."
"We are so close and connected, and we are not just a team, but we also get together outside of practice which speaks to our bond," she said.
(Photo by Elizabeth Metz)