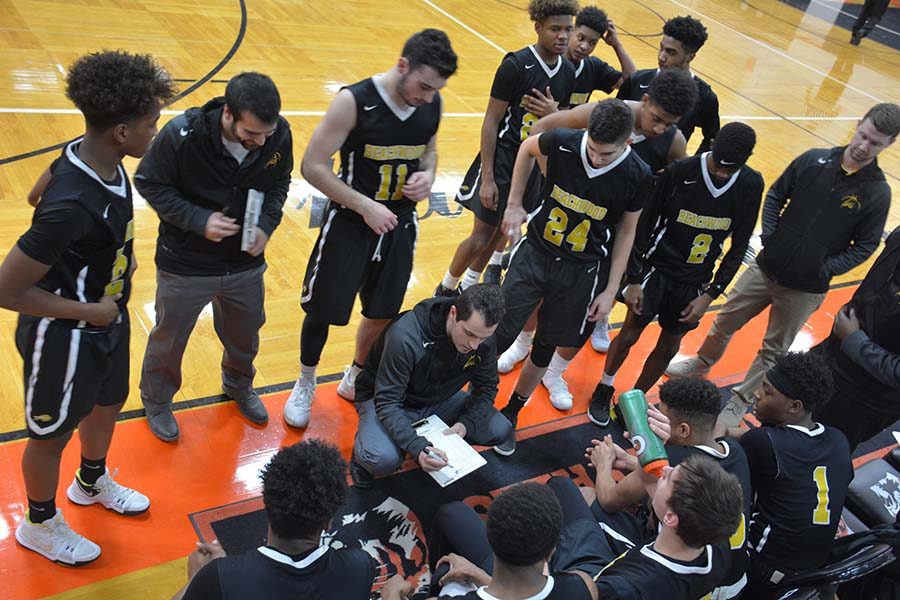 The Bison fell short of victory to the Chagrin Falls Tigers 58-48 on Friday, Feb. 2 at Chagrin Falls.
Several of Beachwood's top players returned to the starting lineup.
Despite facing perhaps the toughest team in their conference on the road, the Bison were feeling confident.
With the entire roster available to play, the team was at full strength and ready to show what they had against the conference's best team.
However, the game didn't go in the Bison's favor.
The momentum shifted back and forth between both teams.
It would be the Tigers, however, who would come up victorious at home with a 10-point victory.
In a game where the environment was hostile, and there was much to prove for both teams, the Bison were certainly disappointed with the outcome of the game.
The Bison defeated the Orange Lions 68-53 on Jan. 30 at Orange.
Despite Orange being one of the weaker teams in the conference, the matchup was a highly-anticipated rivalry match.
Whether due to their brilliant shooting performance or the enthusiasm of the student section, the Bison were mentally and physically engaged throughout the game.
While Orange had the advantage of playing at home and the Bison were missing some of their top players, the team didn't let that get to their heads.
The Bison never took their foot off the gas throughout the game as they rolled passed the Lions in impressive fashion.
The Bison basketball team soundly defeated the Wickliffe Blue Devils on Friday, Jan. 26 with a final score of 58-41.
The Beachwood Federation of Teachers hosted the annual "Family Fun Night" that evening, which attracted many young children and families to watch the Bison play a solid game at home.
The roaring crowd helped give the team momentum throughout the game
Junior Allon Hardin, who plays both power forward and center, led the Bison defense as the team held the Blue Devils to a 3-point first quarter. Hardin was very pleased with the team's overall performance.
"We all played good and I feel proud about this team," he said. "We're coming back on track after the three game losing streak, and we're on a two-game win streak now… so we're coming back."  
Senior small forward Cam Thomas  and senior shooting guard Michael Gordon were also critical in the Bison win against Wickliffe, scoring 13 points each.